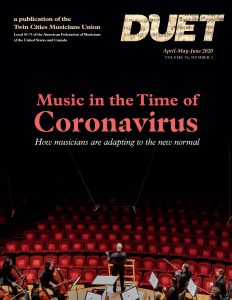 We're now officially in the throes of a world-wide pandemic. Gigs are being canceled, venues are being shut down, and nobody knows how long it's going to last. In spite of this, musicians in Local 30-73 are finding ways to create beautiful music.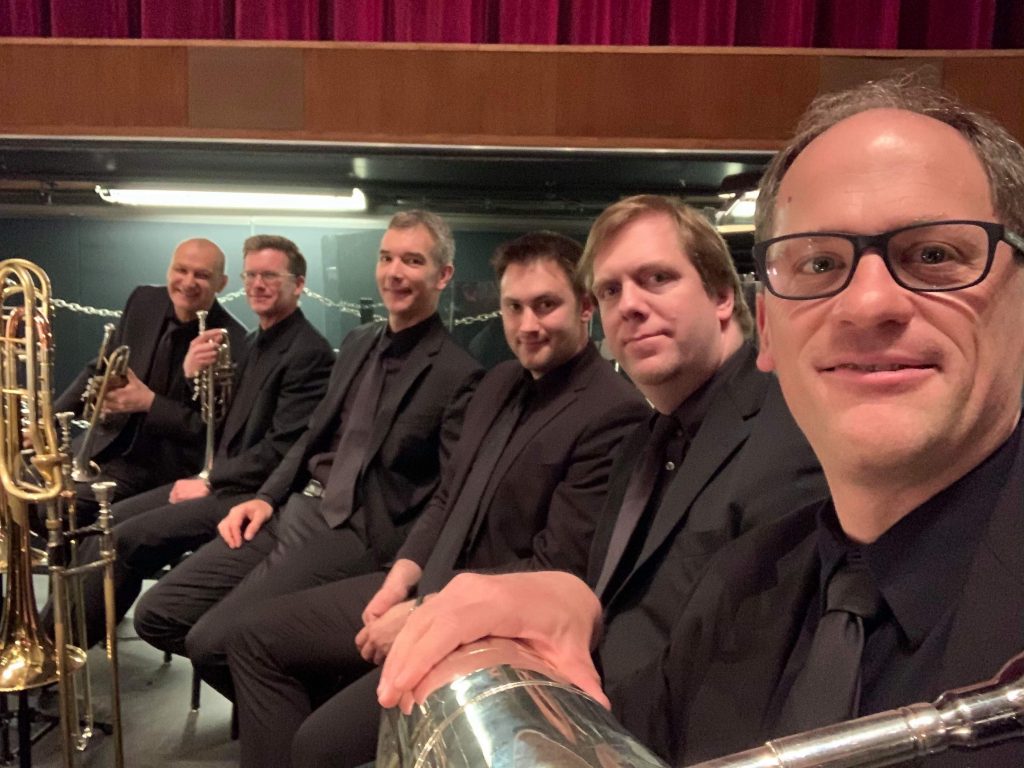 Some Gems Playing "Jewels" L-R: Chris Volpe, Jonathan Brandt, Phil Ostrander, Carson King-Fournier, John Tranter, Paul Budde. Ballet West production of Jewels at Northrop on Feb 22 & 23, 2020.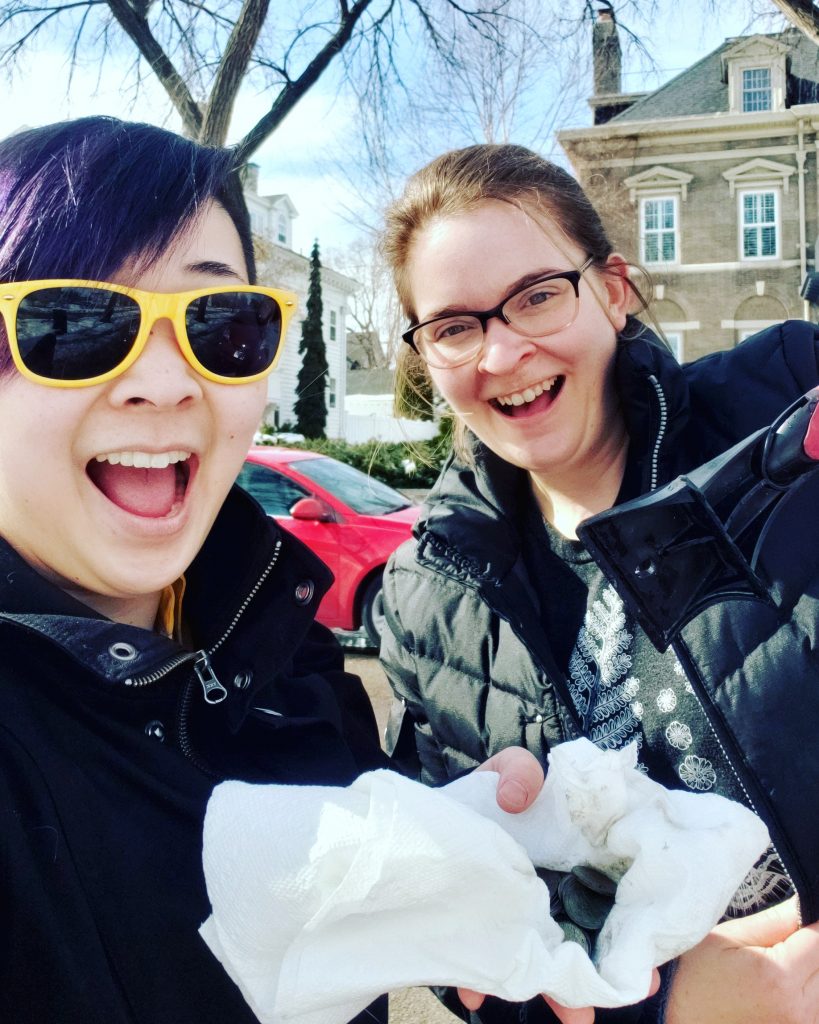 Diggin' Change
Ashley Ng and Elizabeth York: "With a little determination and absolutely no shame, we dug out $6.50 in quarters with an ice scraper from beneath the melting layers of street ice ." If ever there was a metaphor for making it as a freelance musician, this is it. You can't just sit and wait for the phone to ring; you want work, you gotta go out there and dig for it!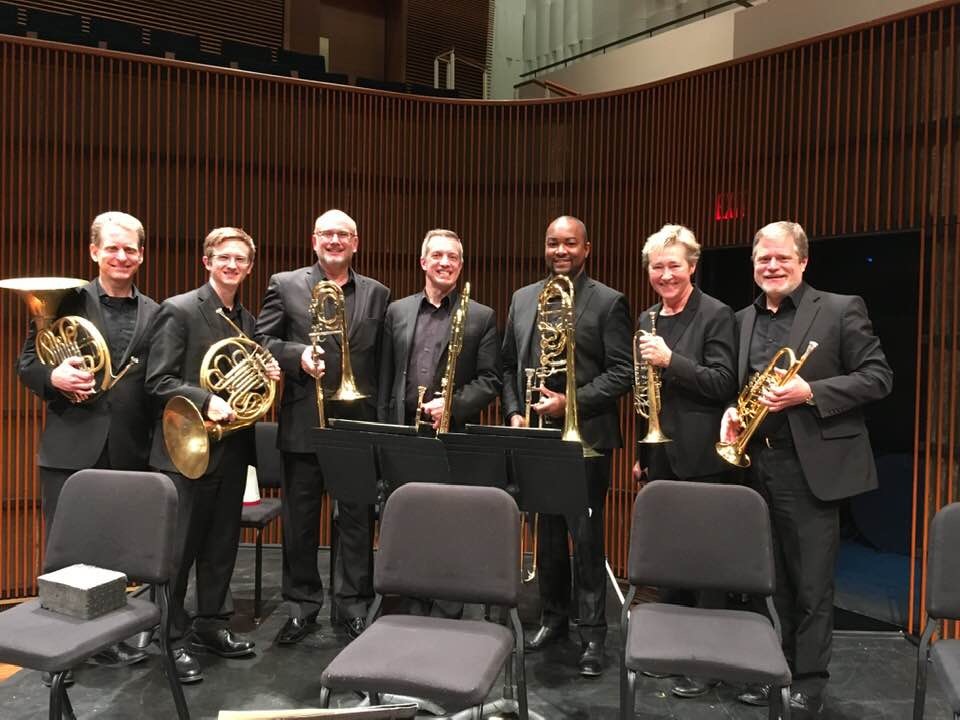 Beethoven Brass L-R: Matt Wilson, Jay Ferree, Tom Ashworth, Larry Zimmerman, Chris Davis, Lynn Erickson, and Marty Hodel. Beethoven 5 with SPCO at Ordway on Feb 22, 2020.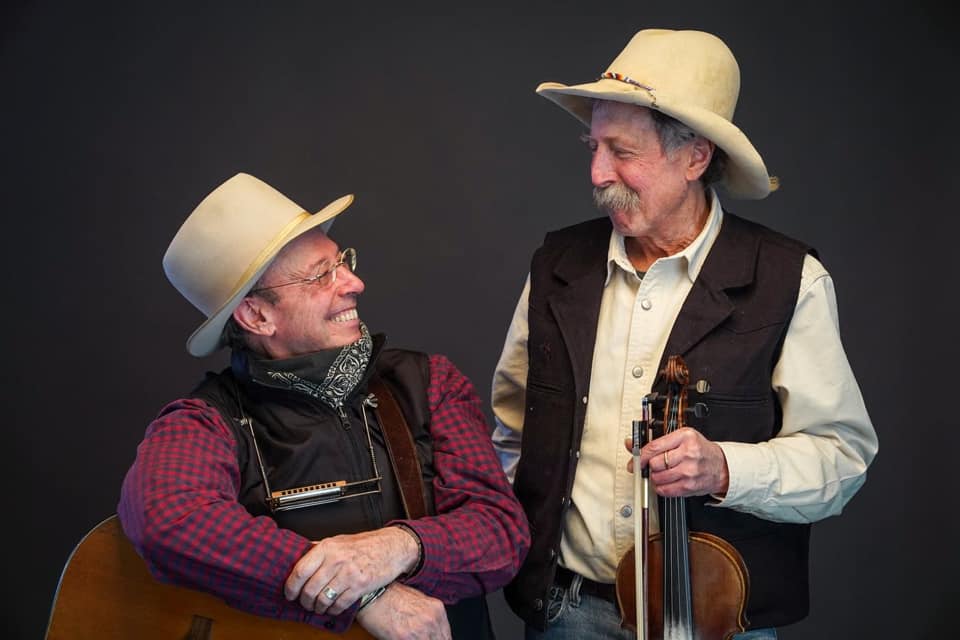 Keeping Woody's Legacy Alive Legendary folk artists Charlie Maguire and Pop Wagner played a sold-out house at Crooners on Feb. 22 with their show "This Land Is Your Land," celebrating the 80th anniversary of Woody Guthrie's iconic song.