Local 30-73 musicians turn up everywhere! Here's what a few of them have been up to.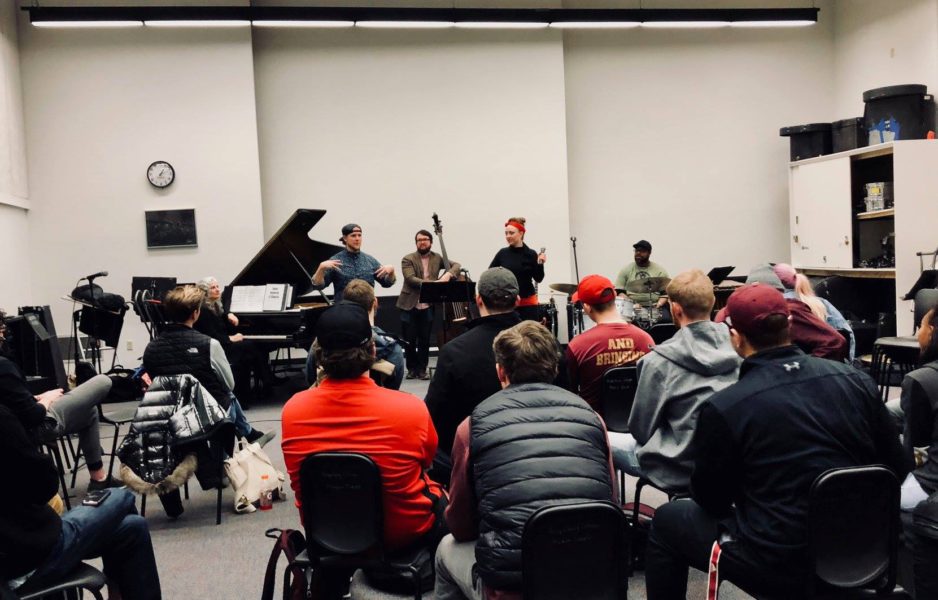 The Jana Nyberg 5 (Jana Nyberg, Adam Meckler, Mary Louise Knutson, Cameron Markworth, and Kevin Washington) doing a performance/discussion at Augsburg on Dec 13, 2018.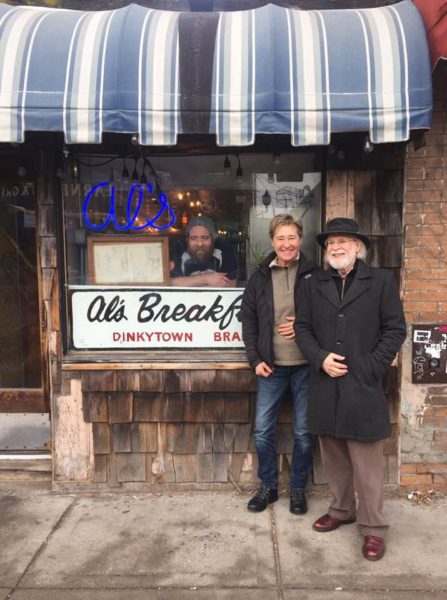 Trumpeters Lynn Erickson and David Baldwin at the venerable Dinkytown diner "Al's Breakfast."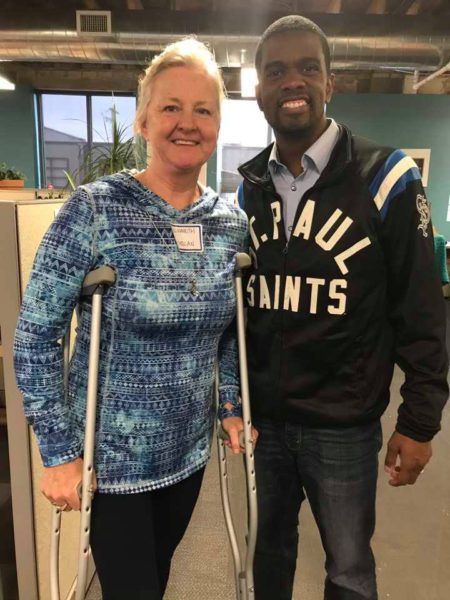 Liz Cregan with Mayor Carter in a Get-Out-The-Vote for labor candidates during the 2018 election cycle.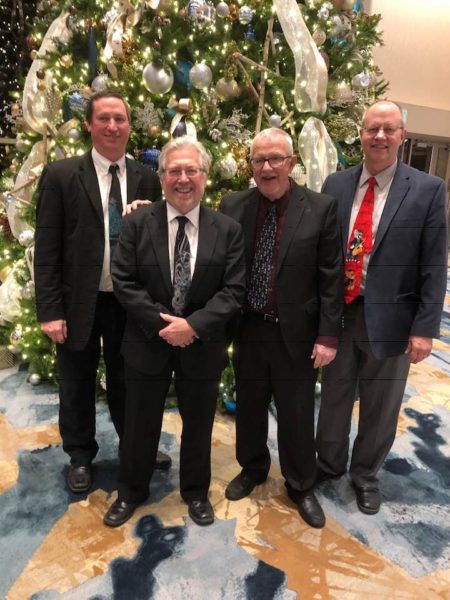 Conrad Miska's quartet (L-R: Bruce 'Pooch' Heine, Reuben Ristrom, Denny Malmberg, Conrad Miska) at Mystic Lake Casino for some holiday cheer.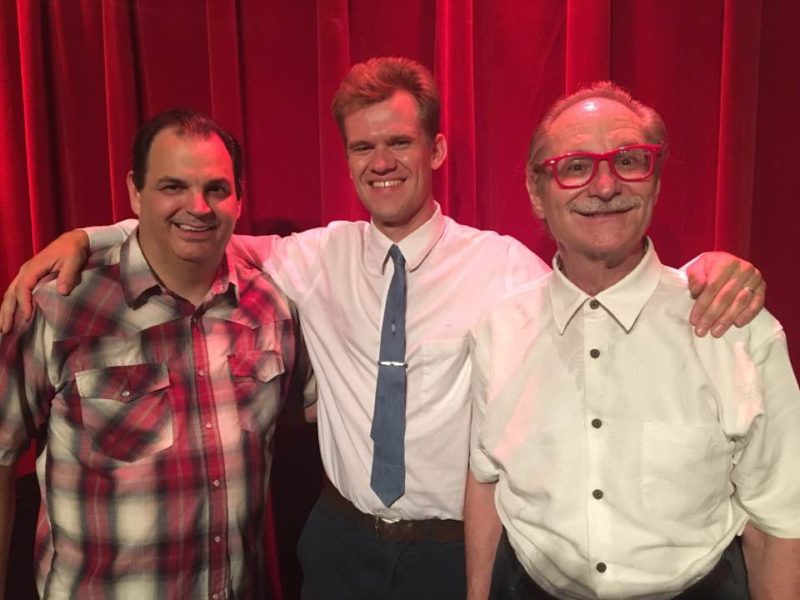 Acclaimed guitarist Sam Miltich (center), a Local 30-73 member who hails from Grand Rapids, MN, with Chris Bates (L) and Jay Epstein (R) at the Black Dog Cafe in St. Paul.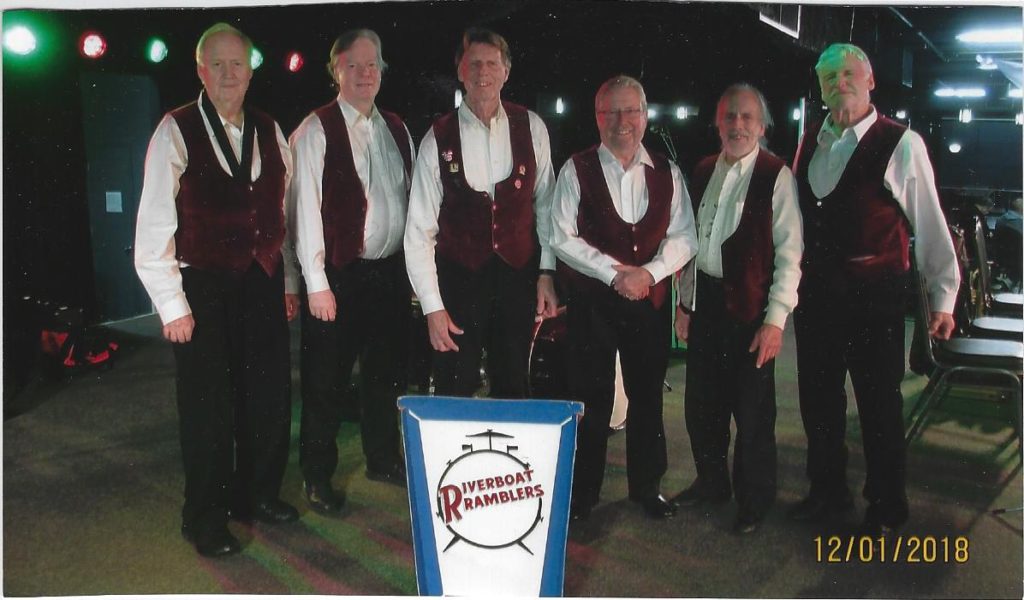 Bob Gilbertson's Riverboat Ramblers (L-R: Russ Peterson, Tom Lewis, Bob Gilbertson, Reuben Ristrom, Greg Lewis, Jim Ten Bensel) at the Teamster's Christmas Party. You can probably guess the date this photo was taken!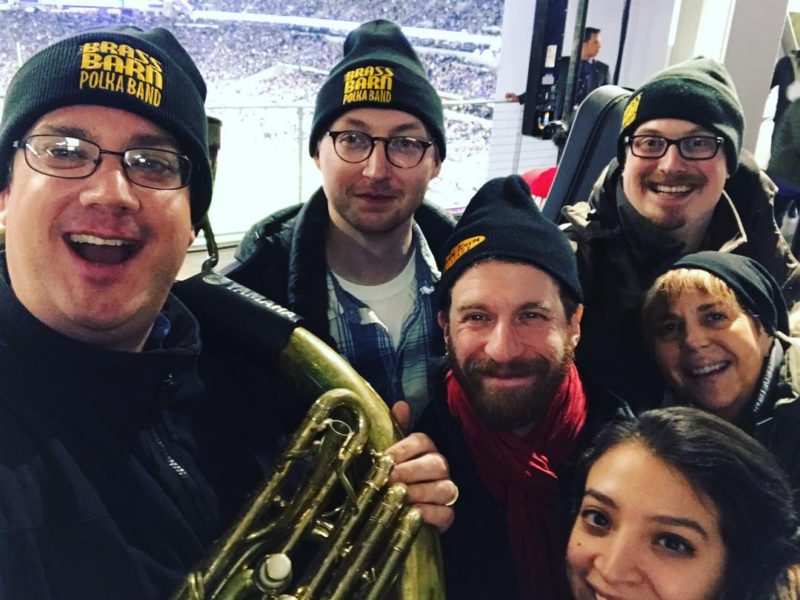 Adam Berndt's Barn Brass Polka band livening things up at a late-season Vikings/Packers game. L-R: Scott Agster, Adam Berndt, Spencer Chandler, Gus Sandberg, Elaine Burt. Bottom: Lucia Sarmiento.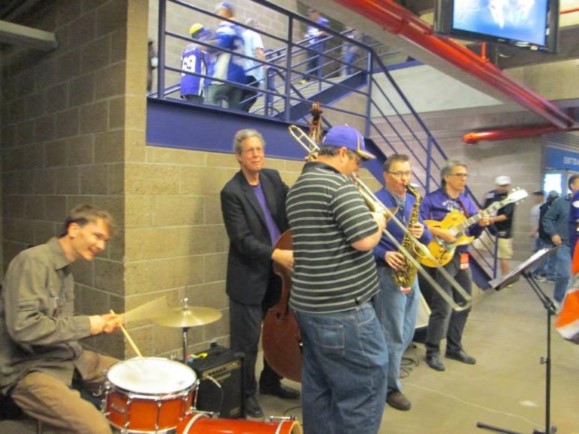 Throwback Sunday: The Hardest Working Band In Show Business plays for Vikings fans at a game at the old Metrodome. L-R: Trevor Haining, drums, Keith Boyles, bass, Scott Agster, trombone, Doug Haining, sax, David Singley, guitar.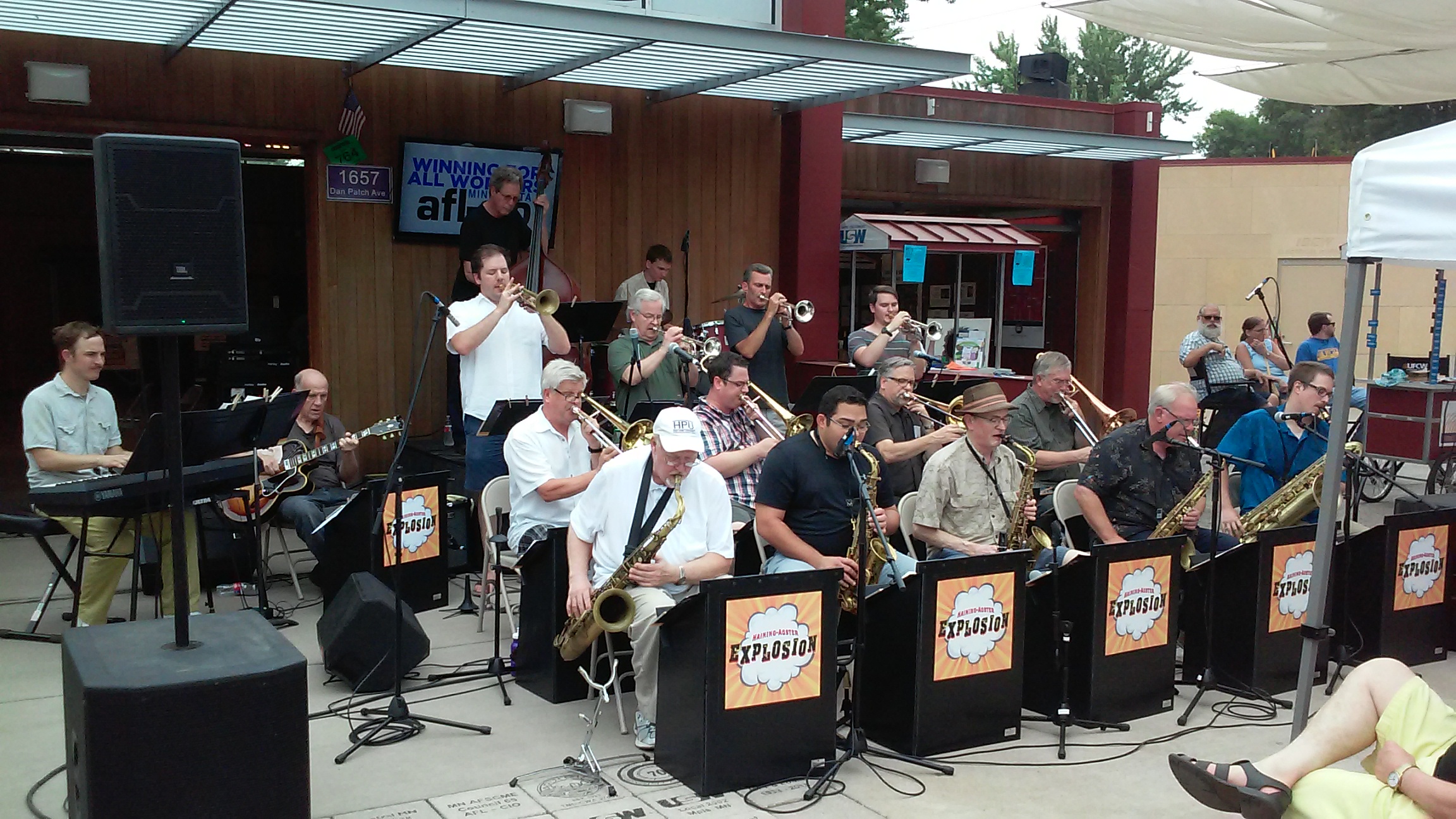 The Explosion Big Band, a Dynamite Big Band, performs at the AFL-CIO booth during the 2015 State Fair.
(Front Row, Saxes. L-R): Russ Peterson, Chris Harris, Doug Haining, Greg Keel, Gus Sandberg.
(Middle Row, Trombones, L-R): Pete Enblom, Scott Agster, Dave Graf, Wade Clark.
(Third Row, Trumpets, L-R): Geoff Senn, Steve Wright, Jeff Jensen, Preston Haining.
(Rhythm Section, L-R): Joe Strachan, piano, Kent Saunders, guitar, Keith Boyles, bass, Trevor Haining, drums.